We spent the past few nights in my childhood home in California. My brother & his wife own the place now and I hadn't stayed in my old room in decades. The land that used to be pasture is now planted with a young walnut orchard.
The trees, along with the gardens my s-i-l nurtures give the property a real sense of sanctuary. I love how she loves the land. (She's also makes killer jelly from these pomegranates!)
A chicken coop is a new addition and the residents roam the yard.
The old barn that sheltered the sheep and calves that I raised is feeling it's age...
I still think it's beautiful.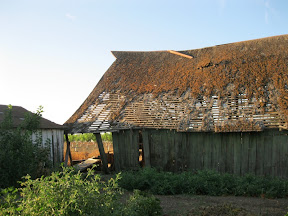 I'd forgotten how spiders proliferate in a warm climate. I'm not a fan.
Daisy rules the trampoline while Rocket spots her.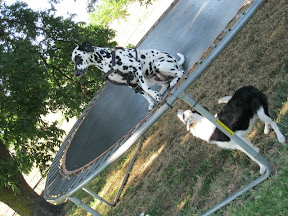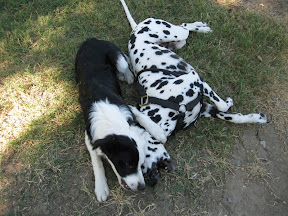 These two entertained us daily.
...and I was tempted to sneak Rocket into my luggage and take him home.
Have you gone "home" lately?