Congrats to Kathleen at Faded Charm on her 100th White Wednesday!
In honor of the occasion, I'm sharing the "white-iest" of my Brimfield photos.
The white line on the side of highway 20; it was very important to stay on the right side of it when dashing from field to field...we didn't want to be squished by a loaded truck or a driver distracted by the stuff in the fields.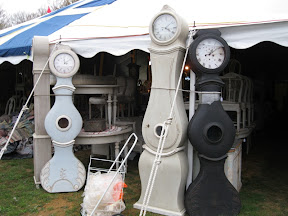 Loved,loved loved those Swedish clocks.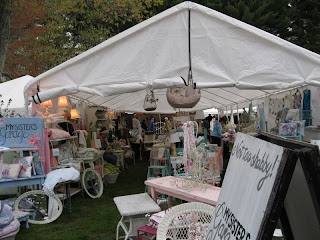 Lots of sweet whiteness here.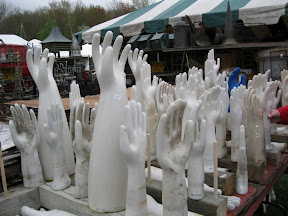 Wish I'd brought some of these home.
Chairs from Holland...
...too delicious for words!
This will bring back memories for many folks that grew up in the Dairy State.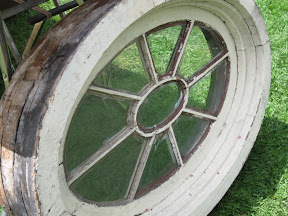 Sigh...
Ironstone galore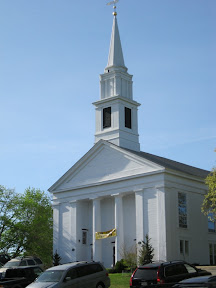 The church at the end of the fields.
Now let's all get in line and head on over to Faded Charm and shout out a big "thanks" to Kathleen for hosting White Wednesday!